Number of running executions
Displays the total number of executions which are currently running, i.e, in one of the following statuses: 'pending', 'started', 'cancelling', 'force_cancelling', 'kill_cancelling' according to the user's permissions.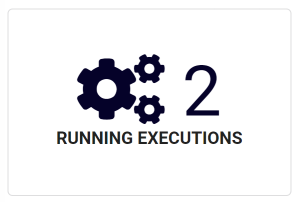 Settings
Refresh time interval - The time interval in which the widget's data will be refreshed, in seconds. Default: 10 seconds.