Plugins Catalog
Get the latest docs.
You are looking at documentation for an older release. Not what you want? Use the version selector on the top banner or click
here
.
A widget listing all the latest releases of the officially supported Cloudify plugins, and allows uploading them to the current tenant.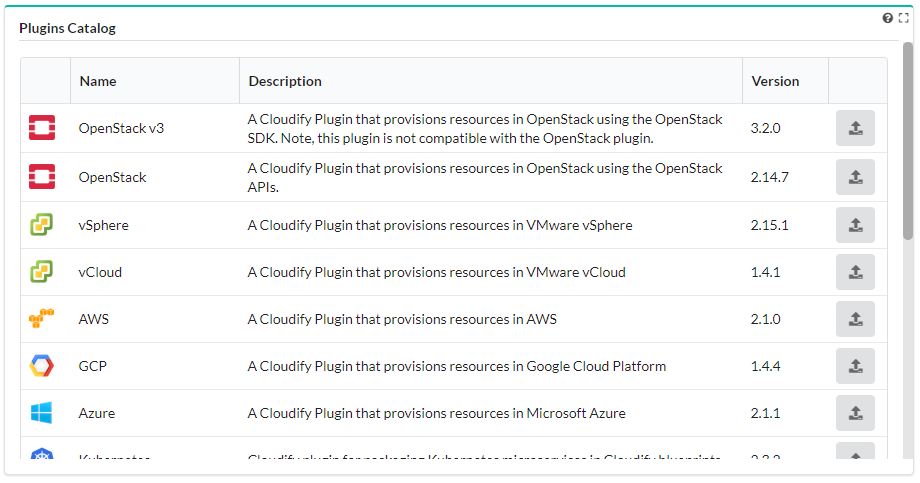 Widget Settings
Plugins Catalog JSON Source - The json file from which the widget reads the plugins list.
Sort by name - if set to true, then plugins will be sorted by name. Default: No