Deployment Inputs
Get the latest docs.
You are looking at documentation for an older release. Not what you want? Use the version selector on the top banner or click
here
.
Presents the names and values of the inputs of the deployment currently set in the context. See notes for more information on resource context.
If only a blueprint is set in the context, the widget will present the default values for the inputs, defined in the blueprint itself.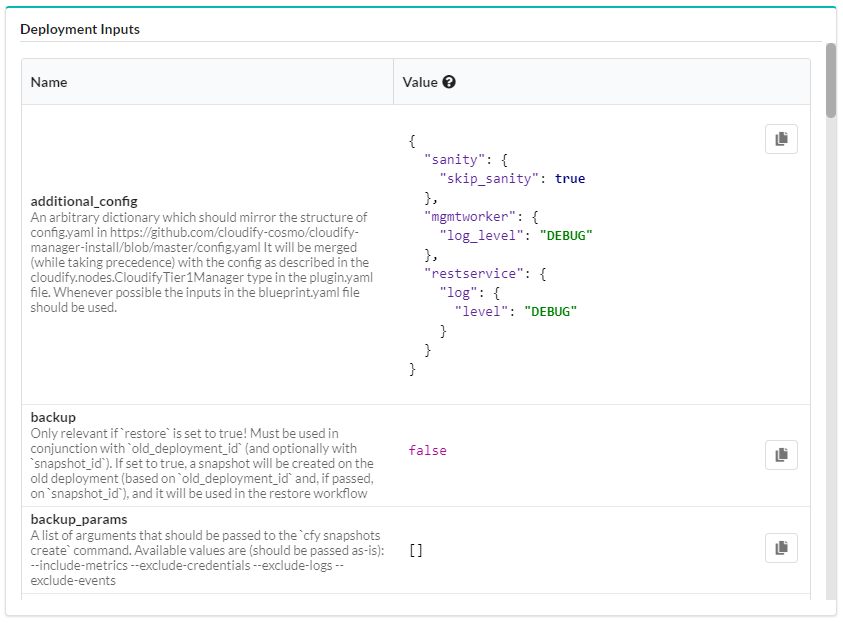 Settings
Refresh time interval - The time interval in which the widget's data will be refreshed, in seconds. Default: 30 seconds