Starting
Get the latest docs.
You are looking at documentation for an older release. Not what you want? Use the version selector on the top banner or click
here
.
Logging in
Provide your Cloudify Manager instance IP in the browser's address bar to open the Cloudify Management Console.
When you open it for the first time you will see the login page: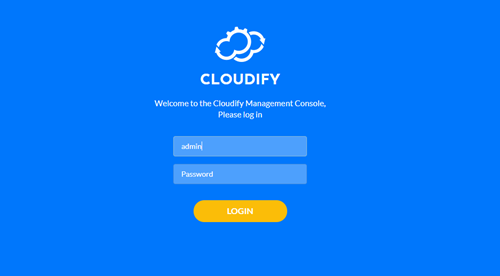 Activation
When you log in for the first time, you'll need to activate your product.
More about licensing and activation can be found at Activating Cloudify Manager and License Management.